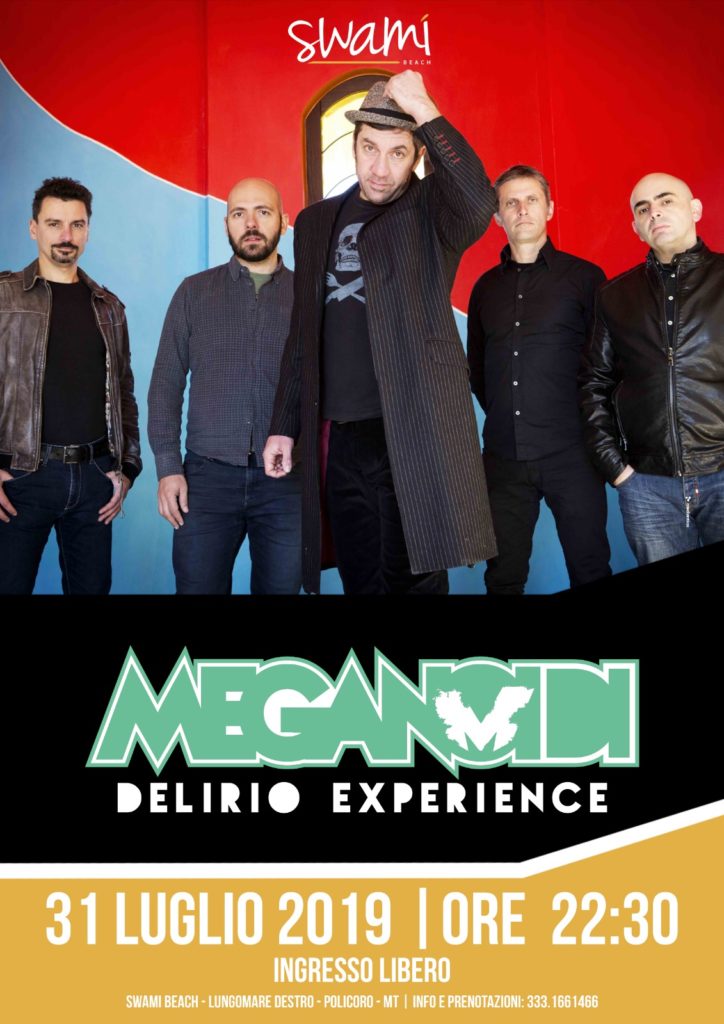 Continua il tour estivo dei Meganoidi che mercoledì 31 luglio suoneranno allo Swami Beach di Policoro, per un concerto sulla spiaggia all'insegna del rock e dello ska. La band nasce a Genova tra la fine del 1997 e l'inizio del 1998. Dopo esordi nei centri sociali genovesi, in cui propongono il primo EP "Supereroi VS Municipale", finalmente nel 2000 i Meganoidi autoproducono e registrano il primo album: "Into the Darkness. Into the Moda". Da lì un viaggio senza fine, costellato di album di successo e tour incessanti, e una continua ricerca stilistica che gli ha consentito di mettersi in discussione ogni volta e raggiungere risultati importanti.
La canzone manifesto dei Meganodi e, in buona misura, di un'intera stagione è "Zeta Reticoli" (2003). Per chi è stato giovane in quegli anni questa canzone è stata un concreto punto di riferimento: sparata dalle casse di qualsiasi bloc-party alternativo o riproposta in svariati cortei studenteschi. Il percorso musicale della band ha però raggiunto l'apice lo scorso anno con "Delirio Experience", disco che ha siglato i venti anni di attività à del gruppo e che ha nuovamente presentato un'inedita sfaccettatura dei Meganoidi, tesa verso una scrittura diretta e dirompente. Ad ospitare l'evento, sotto la direzione artistica di Marco Suriano, è il lido Swami Beach, uno dei locali più cool della costa jonica lucana.
Inizio concerto alle ore 22,30. Ingresso libero. Per info, tavoli e prenotazioni: +39 333 1661466.
Swami Beach su Facebook: https://www.facebook.com/swamibeachpolicoro/